Creating Component
First, select the desired component from the Libraries.
Hold down the mouse button and drag the cursor to the desired position of the Designer View.
Release the mouse button.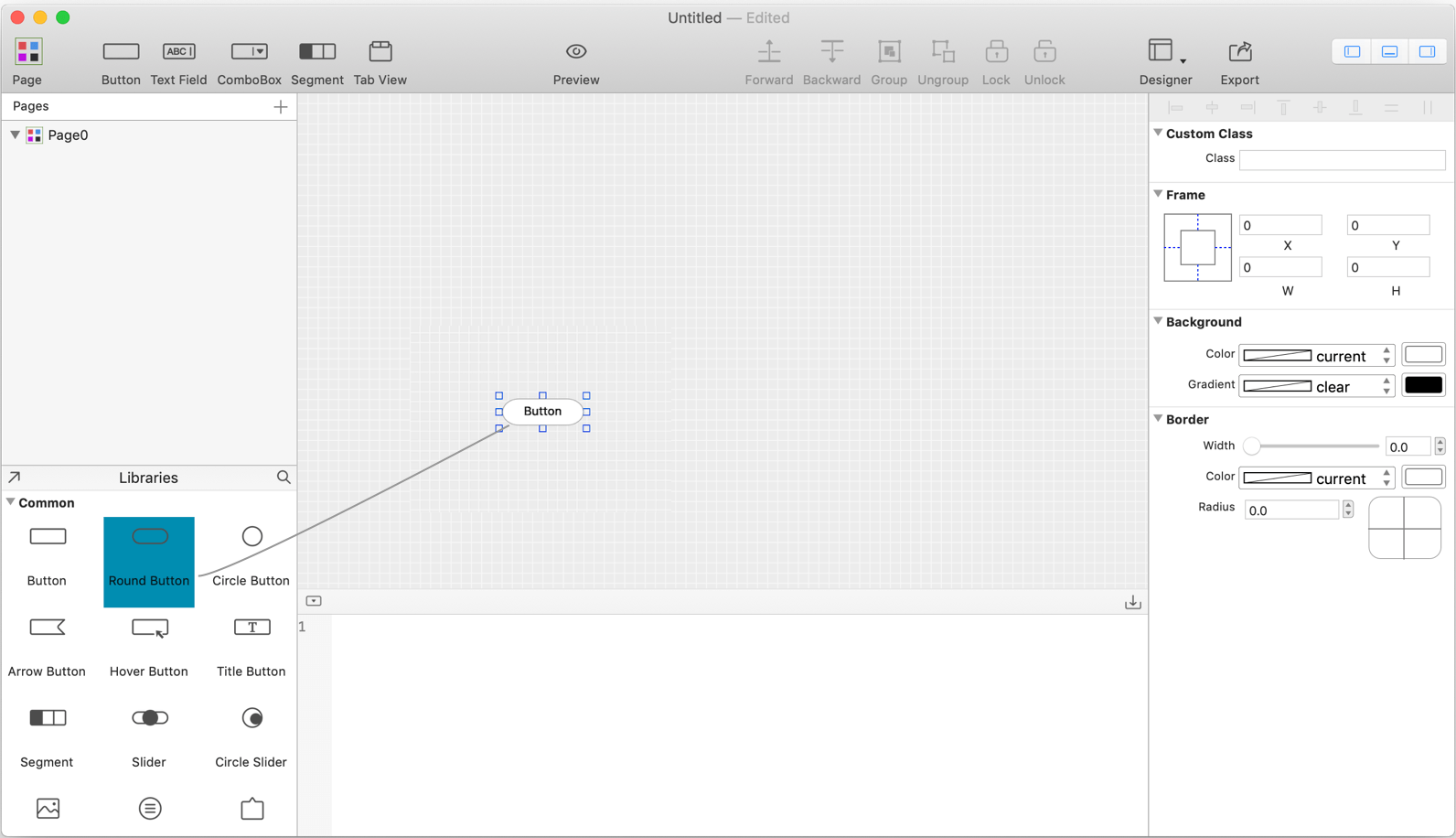 Designing Component
select the desired component, active its Inspector. Modify the properties and observe the interface effect until you are satisfied.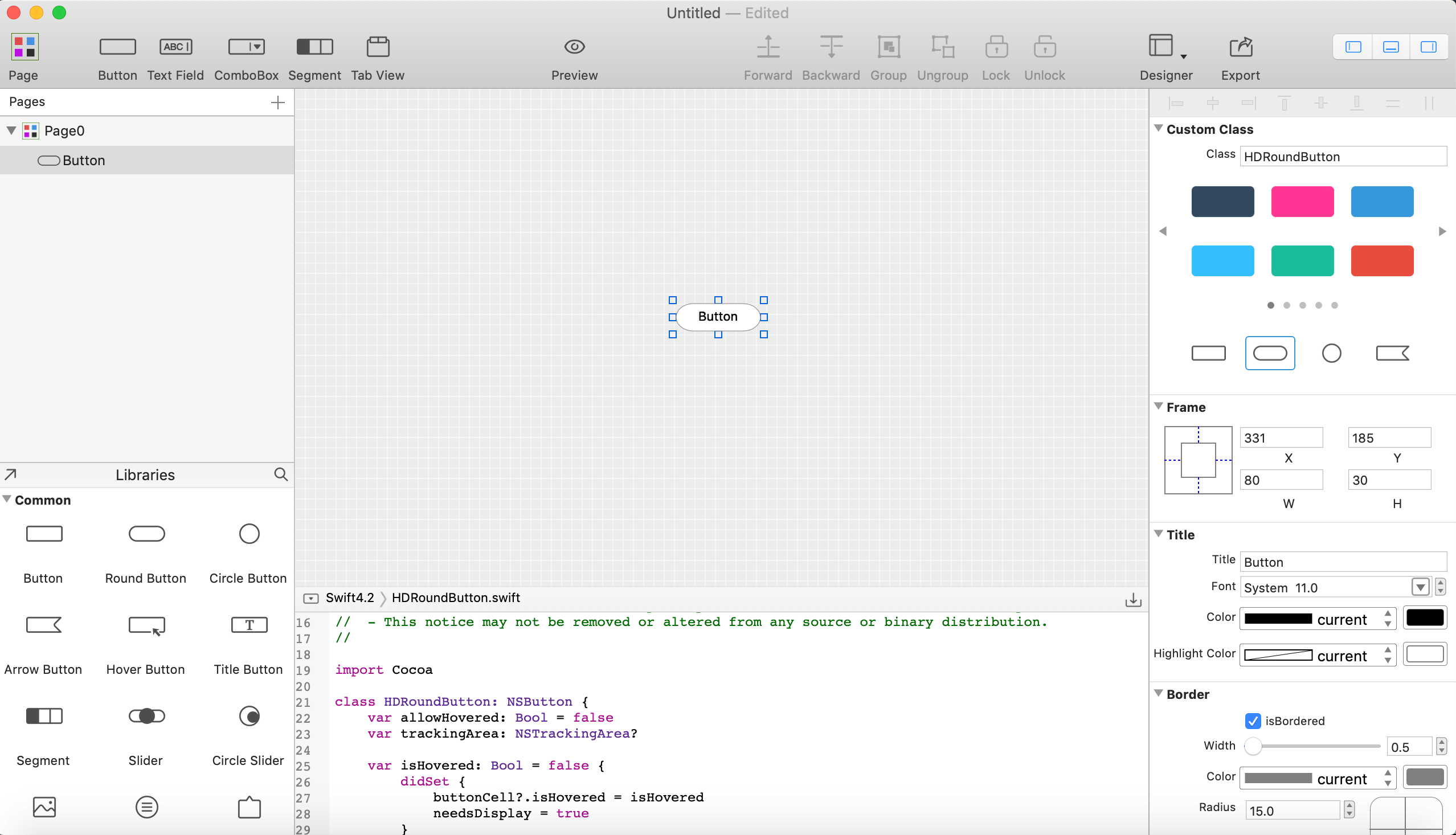 Exporting Component Code
Select the desired component from the Designer View.
Click the Export button in the top-right corner of the Code View.

View Generated Component Code from export path.
The default Code Export Path is in the document directory of app sandbox. You Can update it From Preferences Menu.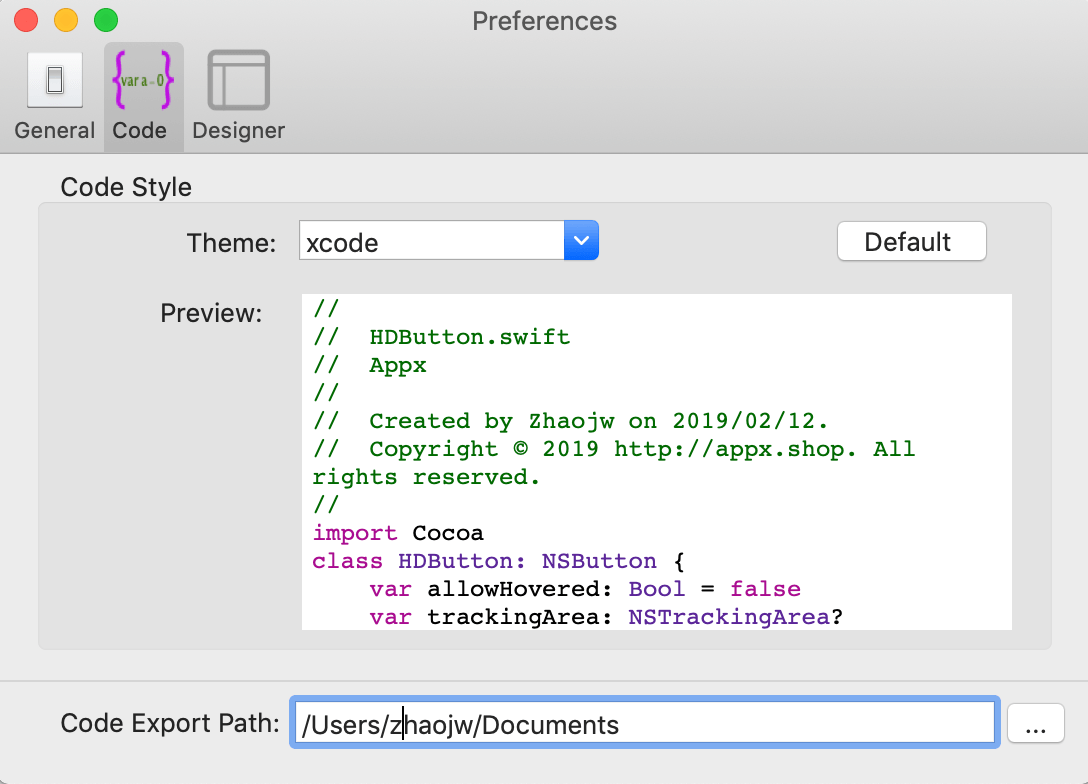 Using Component Code
Download Common Code From Here
Open download Xcode project named AppXBaseCode.xcodeproj, Select Common group, View its path in Finder and Adding All File in Common Folder to your porject.

Adding exported Component Code to your project.
Tips: there are 2 ways to use the component, code-based and xib-based, which we will cover in detail in the following Components sections.